Description
NO MORE MEASURING & MESS 
Annoyed and frustrated from the gunky mess of liquid detergents and lugging around heavy plastic bottles? Did you know powdered detergents contain more chemicals and do not properly dissolve? 

Save Time. Save Money. Save The Planet.




Our Eco-Friendly Laundry Sheets is the smartest and greenest way to do your laundry! 
All you need is one laundry detergent sheet to do the job. Our high-performance natural formulation gives you a strong clean wash and at the same time, eco-friendly, hypoallergenic and safe for sensitive skin.
MORE REASONS TO LOVE OUR LAUNDRY DETERGENT SHEETS.....
HIGH-POWERED CLEAN WASH:
Each detergent sheet has been formulated to pack the same amount of power as one cup of premium liquid or powdered detergent, but much smaller, lighter and effective.   
Just toss one sheet (or more if desired)…
Easily dissolves in all water temperatures

Great for top or front-loading washing machines

Perfect for hand-washing and very delicate fabrics

Removes the toughest stains

Reveals vibrant colors

Restores radiant whites
EASY & SAFE TO USE:
Finally, say goodbye to gunky measuring cups, handling big plastic bottles, heavy powdered boxes, and pods that can leak. Our Laundry Detergent Sheets are a mess-free solution that can be adjusted to any load size!
Liquid detergents are highly concentrated which can leave stains and residue on your clothes and in your washing machines. Powdered detergents contain more chemicals in its formulation and do not easily dissolve in all water temperatures.
Our plant-derived formula is a gentler alternative to synthetic, chemical-based products on the market. It is free of starch, chemicals, dyes, parabens, phosphates and all the unnecessary toxic ingredients. Our natural formulation is so gentle, even those with the most sensitive skin can use it. When using our Laundry Detergent Sheets, you know you are taking care of your family, yourself and the Planet.
We are proud to be vegan-friendly, cruelty-free, and gluten-Free. Our Laundry Detergent Sheets are never tested on animals and contain no animal ingredients.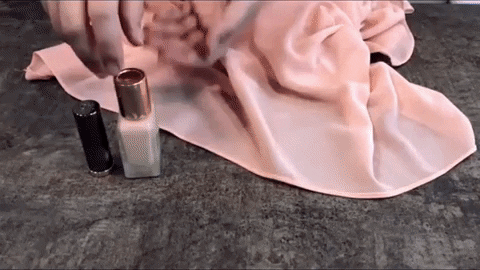 ECO-FRIENDLY & ZERO WASTE:
Lower your plastic footprint! Each sheet is completely biodegradable and comes in 100% recyclable package. These paper-thin, lightweight laundry sheets reduce transportation fuel consumption and carbon emissions by 94% compared to today's leading-brand liquid and powder detergent.
Eliminate 700 million plastic jugs from going to landfills every year

Save truck fuel and CO2 equivalent to taking 27 million cars off the road for a day, or planting nine million trees 
 SAVE SPACE & MONEY:
Our Liquidless Laundry Sheets is packed in a compact and convenient recyclable box and are easily stackable – saving you a tremendous amount of space that your massive liquid jugs and powdered boxes occupy.  These are perfect for those who live in smaller spaces like apartments, dorms, shared laundry spaces. You can easily tear off a piece of the strip to hand-wash a single item, so you don't have to waste energy and money on a full load.
Did you also know you pay more for packaging for liquid and powdered detergents than the actual product itself? Since our material and packaging are so efficient and effective – you pay for a quality well-formulated product vs. wasteful and heavy packaging.
TRAVEL-FRIENDLY:
Our Laundry Detergent Sheets is so lightweight and small that you can easily pack it in your travel bag and carry it with you on work trips, vacation or when you go out. You will never have a problem crossing customs as there is zero liquid content. Carry a strip with you everywhere you go and take care of those stains spots.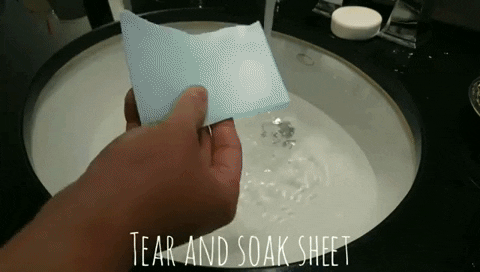 Ingredients:



Coconut Oil Alcohol, Natural Vegetable Oil, Coconut Oil Extract, Deionized Water
---
WHY SHOP WITH US?
✅100 % Satisfaction Guaranteed
OUR GUARANTEE:
Cayyogo truly believes we carry some of the most innovative products in the world.
If you don't have a positive experience for ANY reason, we will do what it takes to make sure you are 100% satisfied with your purchase.
CAYYOGO 5-POINT HAPPINESS CHECKLIST: 
 WorldWide shipping.

 save up to 50% OFF

 100 % Satisfaction Guaranteed

 We have 24/7/365 Ticket and Email Support

 Order yours today and save up to 50% OFF - FREE SHIPPING ON $50+ Let's Keep and Touch!  
We use encrypted SSL certificates for 100% security.
Cayyogo we believe our products are truly one of a kind and have 100% confidence in them. This means we're able to proudly offer a satisfaction guarantee across our entire stock for the first 30 days after purchase. If you bought something and feel it's not for you, simply shoot us an email and we'll make it right. 100% satisfaction guaranteed!
Remember: Shipping usually takes 2-3 weeks - read our Shipping for need assistance.
Payment & Security
Your payment information is processed securely. We do not store credit card details nor have access to your credit card information.